Skip to Content
Utility Crane & Equipment, Inc.'s Company Information
For years, utility professionals have trusted Utility Crane & Equipment, Inc. as one of the leading equipment suppliers and vendors in the western United States. Our equipment sales, service, and parts are available to customers in El Paso County, Texas and throughout all counties in Arizona, New Mexico, Nevada, Hawaii, and California. Our dealership has maintained a solid reputation for providing every customer with outstanding service, support, and overall satisfaction. We take pride in offering the best service, parts, and accessories available in the industry, and our staff is highly trained and well-versed in every aspect of our business.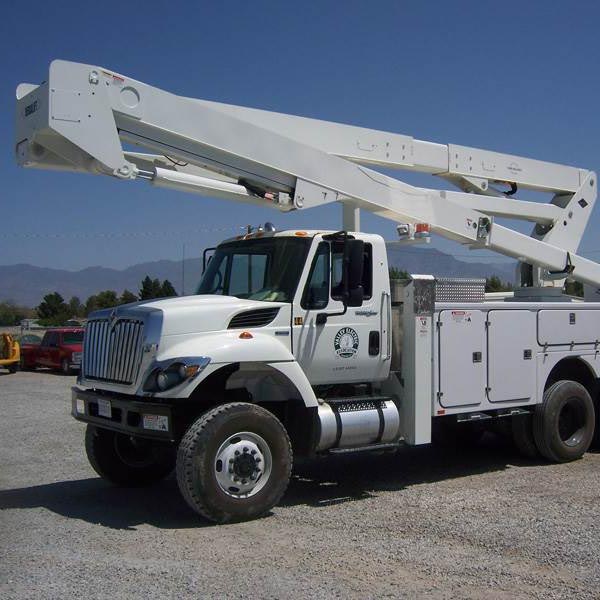 Exceptional Equipment & Service Quality
Utility Crane & Equipment, Inc.'s success as a company is built on a commitment to quality in our services and the equipment we offer. Our dealership represents a broad range of the industry's most trusted brands and manufacturers, known to produce excellent equipment of various types. You can count on us to provide utility equipment that lives up to or surpasses your investment, including new or stock equipment, truck equipment, leak and line locating equipment, and refrigerated insulation equipment. Selling quality products to add to your collection isn't the only service we offer. Our skilled and knowledgeable staff also has full-service capabilities to repair, install, and service your equipment, and we can find parts and accessories. We represent and service the most reputable brands.
Ready to Help You Find Solutions
Utility Crane & Equipment, Inc. covers a wide array of your equipment needs. We have outstanding solutions for cranes, utility equipment, and aerial equipment, ensuring you only have to reach out to one source to sell and service your equipment while supplying you with parts and accessories. Let us show you why customers throughout the western United States trust us to provide and service their professional equipment.
Utility Crane & Equipment, Inc. Has Quality Equipment Covered