Skip to Content
Service Bodies & Trailers
Service Bodies and Trailers in the Southwestern U.S.
The decision is simple when you need a service body with high-strength performance and versatility. Utility Crane & Equipment, Inc. offers an extensive inventory of service bodies and trailers to serve the needs of commercial fleets and mobile tradesmen and tradeswomen in many different industries. From construction, mining, and waste-refuse to telecommunications, HVAC, utilities, landscaping, and agriculture, our selection of trailers and service bodies has the perfect solution you're searching for. We are a proud distributor for many trusted brands that manufacture trailers and service bodies designed with durability, longevity, and efficiency in mind. Whether you're an electrician, plumber, or another type of general service contractor, shop our innovative service bodies and trailers proven to provide long-term reliability.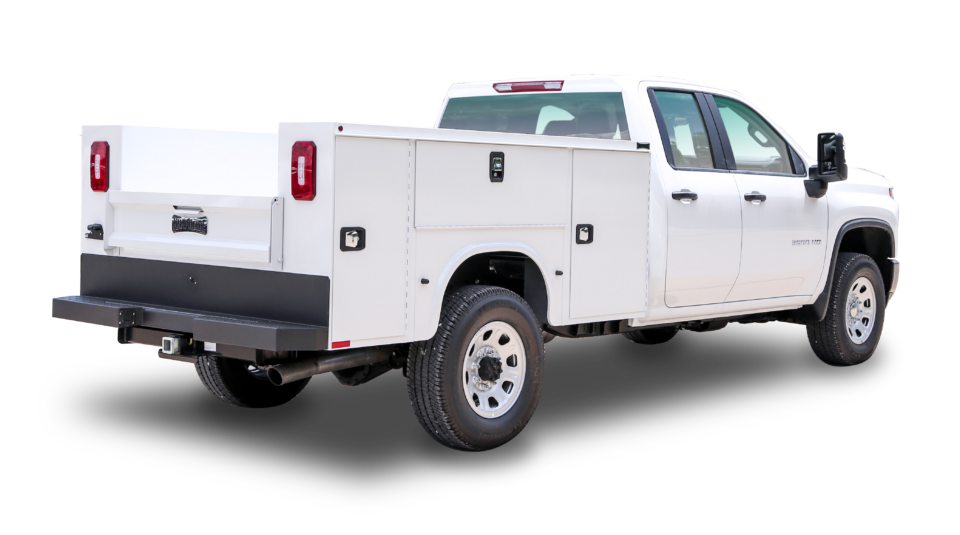 Service Bodies With Versatility & Unmatched Durability
Utility Crane & Equipment, Inc. can provide fiberglass, aluminum, galvanneal steel, and stainless steel utility bodies to fit most pick-up trucks and any cab chassis. Our extensive selection of service bodies features many of today's most renowned manufacturers, including Knapheide, BrandFX, Dakota Bodies, and B&G Industries. When you partner with us, you'll have access to a versatile selection of service bodies, including:
Steel Service Bodies
Aluminum Services Bodies
Line Bodies
Canopy Bodies
Crane Bodies
Combo Bodies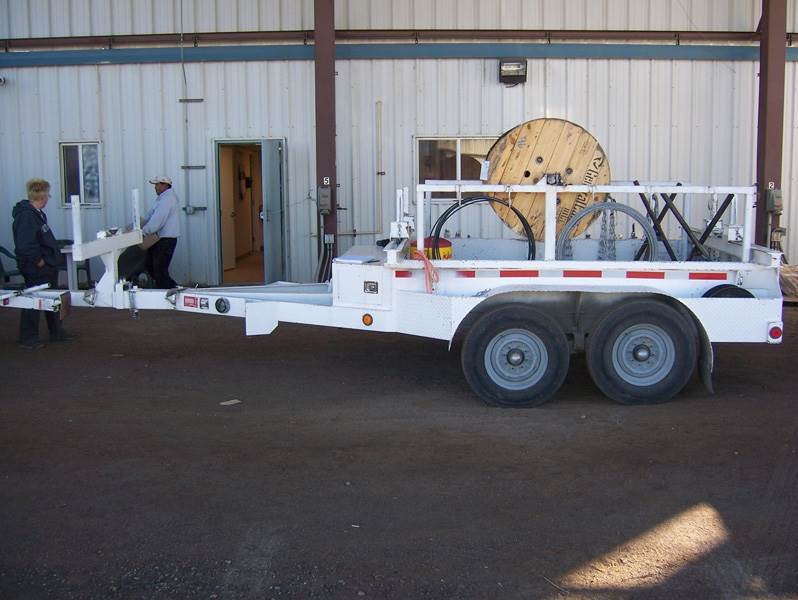 Trailers Suitable For Many Vocations
Utility Crane & Equipment, Inc. offers new trailers from industry-leading brand names such as Fleming and TSE, all designed with what you need to work better than ever before. In our inventory, you'll discover a wide array of reliable trailers suitable for a variety of vocations, including construction, electrical, agriculture, HVAC, landscaping, telecommunications, and much more. We offer many types of trailers, including:
Flatbed Trailers
Dump Trailers
Cable Pullers
Tensioners
Pole Trailers
Reel Trailers
Serving Your Utility Equipment Needs Since 1979
Since 1979, Utility Crane & Equipment, Inc. has served the utility equipment needs of the Southwest with integrity and world-class customer service in every phase of our business. Our team of industry professionals has extensive knowledge and takes pride in helping you find exceptional utility equipment that will serve your long-term needs. When you partner with us, you'll have access to an impressive range of the highest quality utility equipment and accessories available on today's market. For the best in the utility equipment service and support, trust the experts at Utility Crane & Equipment, Inc..
Utility Crane & Equipment, Inc. Has Quality Equipment Covered